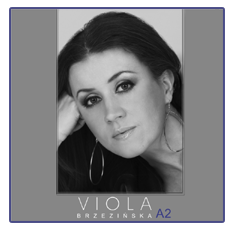 NEWS
MOTYL on the radio
2013-06-11
This is already the third single promoting Viola's A2 album that you can hear on many radio stations all over the Poland. We would like to thank to all of you voting for Viola's songs in the charts. Keep on doing this!
KINO POLSKA MUZYKA
2012-12-19
We would like to announce you can see the video to HERBATA Z MIODEM on KINO POLSKA MUZYKA TV.
Merry Christmas!
2012-12-16
My Dear! For this coming Christmas I'd like to wish you and your Relatives deep joy, peace and love and everything the best, the most beautiful in the approaching 2013 year! And here is my modest gift from me to you - Christmas carols: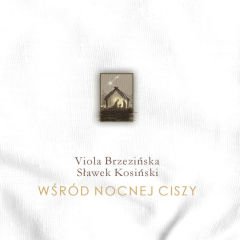 A2 on AMAZON.COM
2012-12-07
Here it is- Viola's A2 is now available on www.amazon.com
A2 on iTunes
2012-12-05
From today you can buy A2 in the mp3 format on iTunes.apple.com.
Viola as a guest of Marek NiedĽwiecki on Trójka radio
2012-12-04
This coming Saturday, December the 8th, Marek NiedĽwiecki invited Viola to his legendary broadcast called MARKOMANIA. Start: 10.35 a.m on Trójka radio
Viola on Trójka
2012-10-27

New photos from Cracow
2012-08-24
We've just put in some new photos from the concert in Cracow. They are taken by Mateusz Wilkosz.
Gallery - Concerts
A2 in 4ever Music's albums news
2012-08-21
4evermusic.pl/zapowiedzi/74
Photos from the concert in Cracow
2012-08-19
You're invited to glimpse several photos from yesterday's concert in Cracow. They were taken by Irek Wojtowicz.
Gallery - Concerts
---