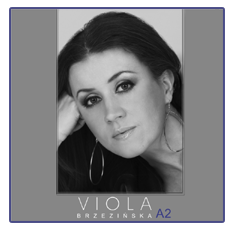 NEWS
TO SEE MORE
2009-06-18

Here it is! At last! The fresh, the new, still hot single titled TO SEE MORE. The song was written by Jacek Cygan and Lidia Pospieszalska.
Producing and arrangement this is a work of Marcin Pospieszalski. As a special guests we invited several musicians such as Jacek W±sowski, Kamil Cudzich, Janusz Skowron, Marek Kalbarczyk, Patryk Rogoziński's strings quartet. At the backing vocals we can hear Lidia and Marcin Pospieszalski and Basia Włodarska.
The beautiful photos and the layout is a merit of Mateusz Otremba (Mate.O).

TO SEE MORE is ready to listen to it in EXTRAS!!! Enjoy!!!
Return